Home • Woodward DNA • Winkler DNA • McNerney McInerney DNA • Long DNA • Pedigrees • Poem • Kids 1890-1905 • Kids 1906-1920 • Extras
---
Rosemary's Kids Page 3: 1921-1952
Updated August 18, 2020
Contact webmaster: Rosemary at mcnerneywinkler dot com
Many relatives sent photos to me over the years as I worked on genealogy and became known as the family historian. One day while I was looking through files I discovered I had numerous photos of children. I decided to do a story about them. For clarification, first cousins have the same grandparents, second cousins the same great grandparents and so on. Once removed refers to a person in another generation, say your father's first cousin. Twice removed indicates a grandparent's first cousin. This is the third page.
Rosemary McNerney Winkler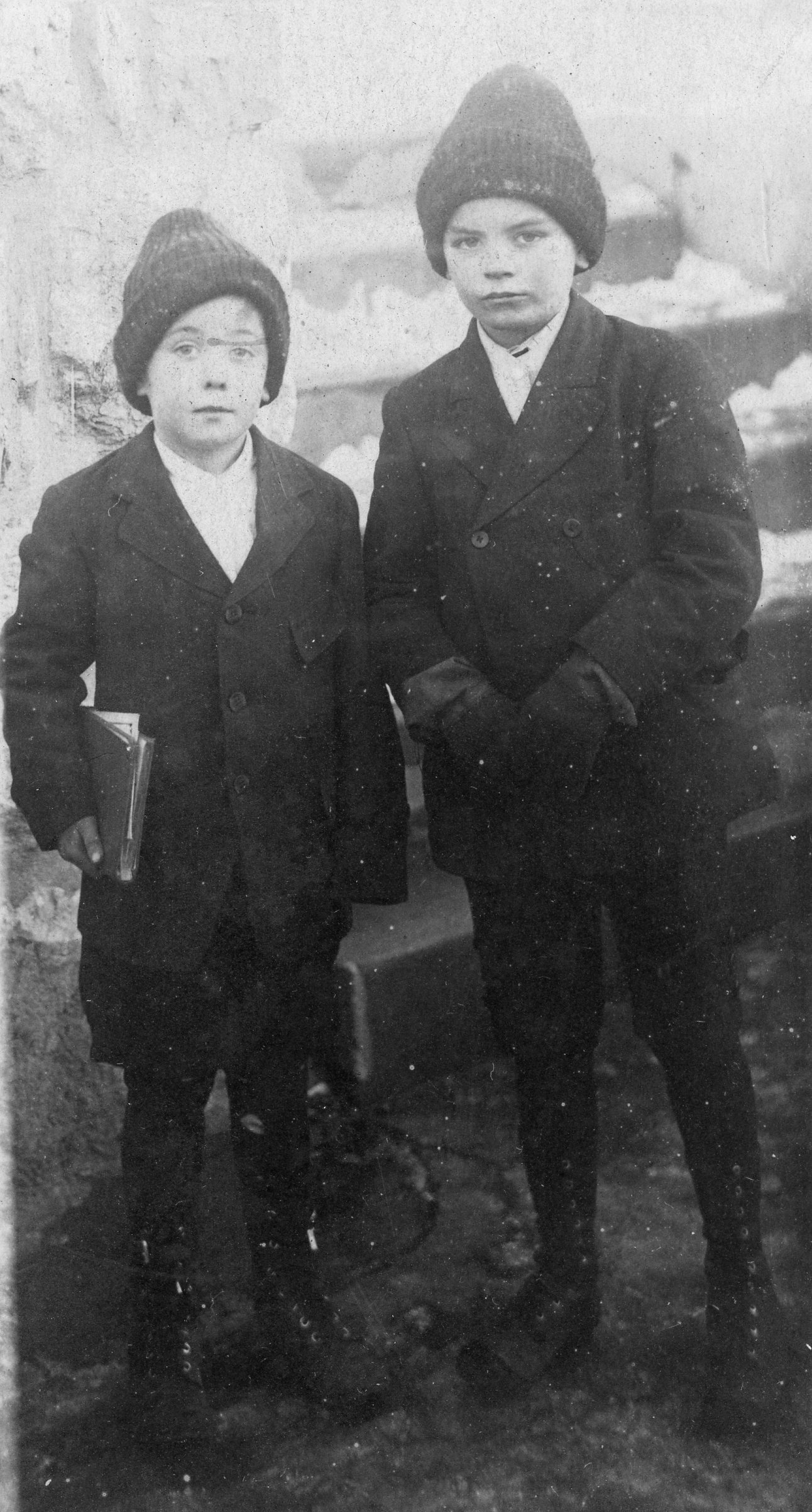 25) A photographer took this of John and Thomas McNerney on their way to Mark Twain elementary school in Kansas City, Missouri, in about 1921. They are my dad and uncle. Thomas met his future wife, Vivian Halvorson, at Mark Twain. They had two sons, then Thomas died at the age of 42 in a tragic car accident in 1954.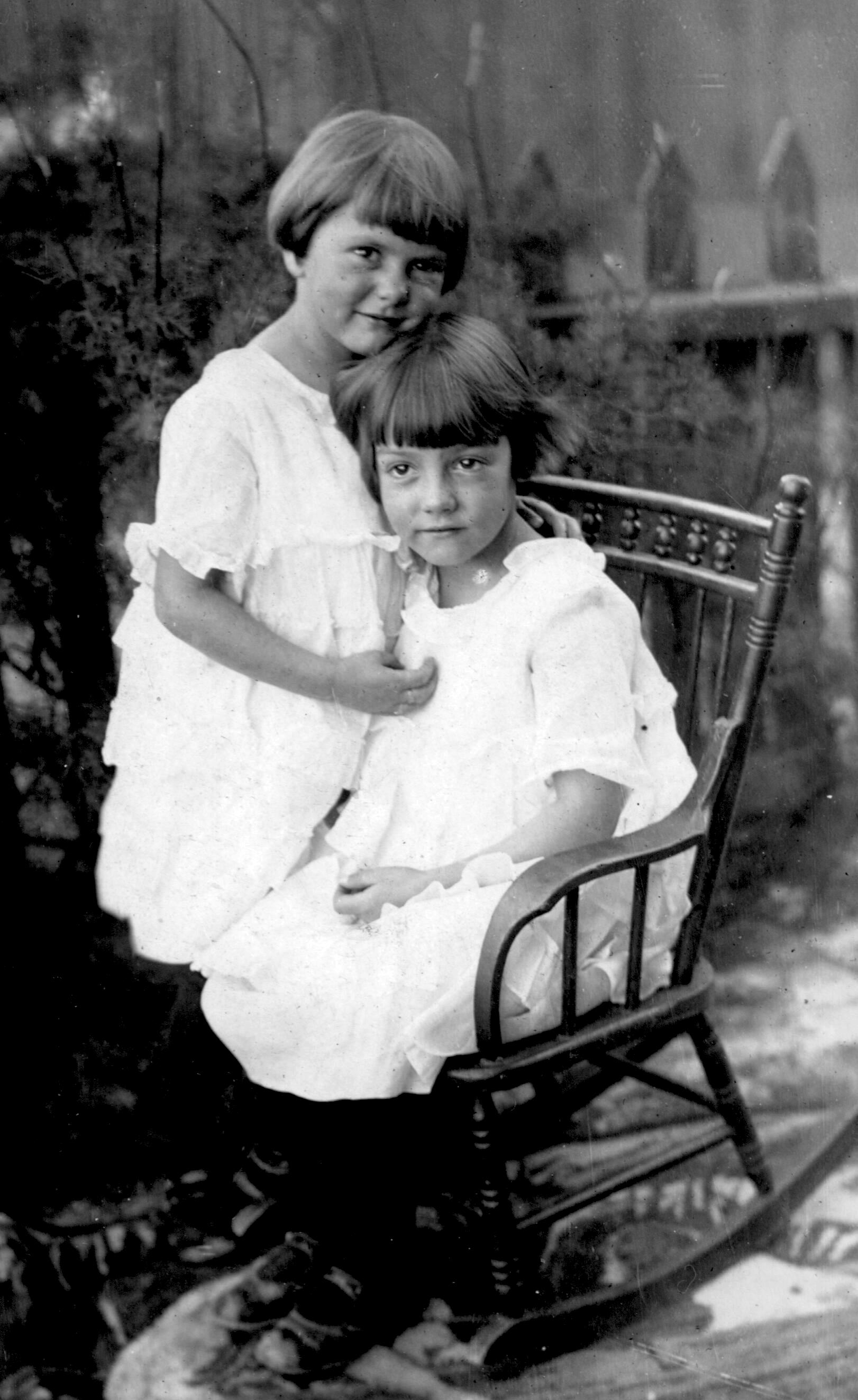 26) In 1921, my maternal grandmother had this photograph made of my mother Rosemary, standing, and aunt Anabel Tischhauser. The family moved often following the their father's Atchison Topeka and Santa Fe railroad job, eventually settling in Albuquerque, New Mexico, in about 1925.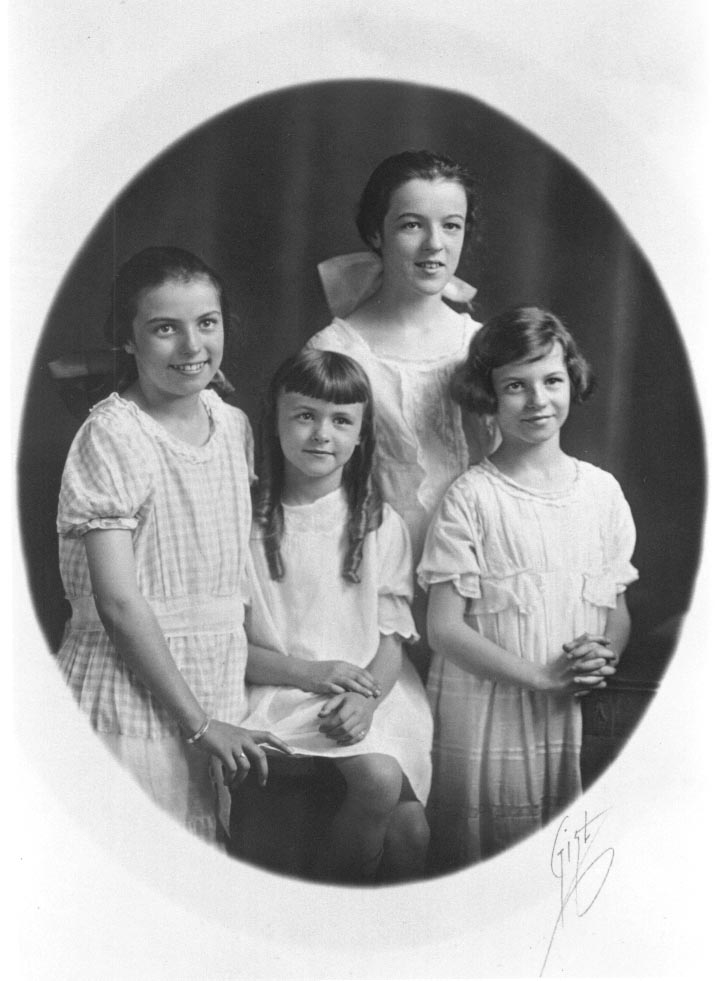 27) The Lindsay girls are pictured here in 1921--descendants of my great grandfather's brother Thomas. They are Mary, Delia Katherine, Camilla and Elizabeth, my second cousins, once removed, daughters of Josephine McNerney and John Lindsay.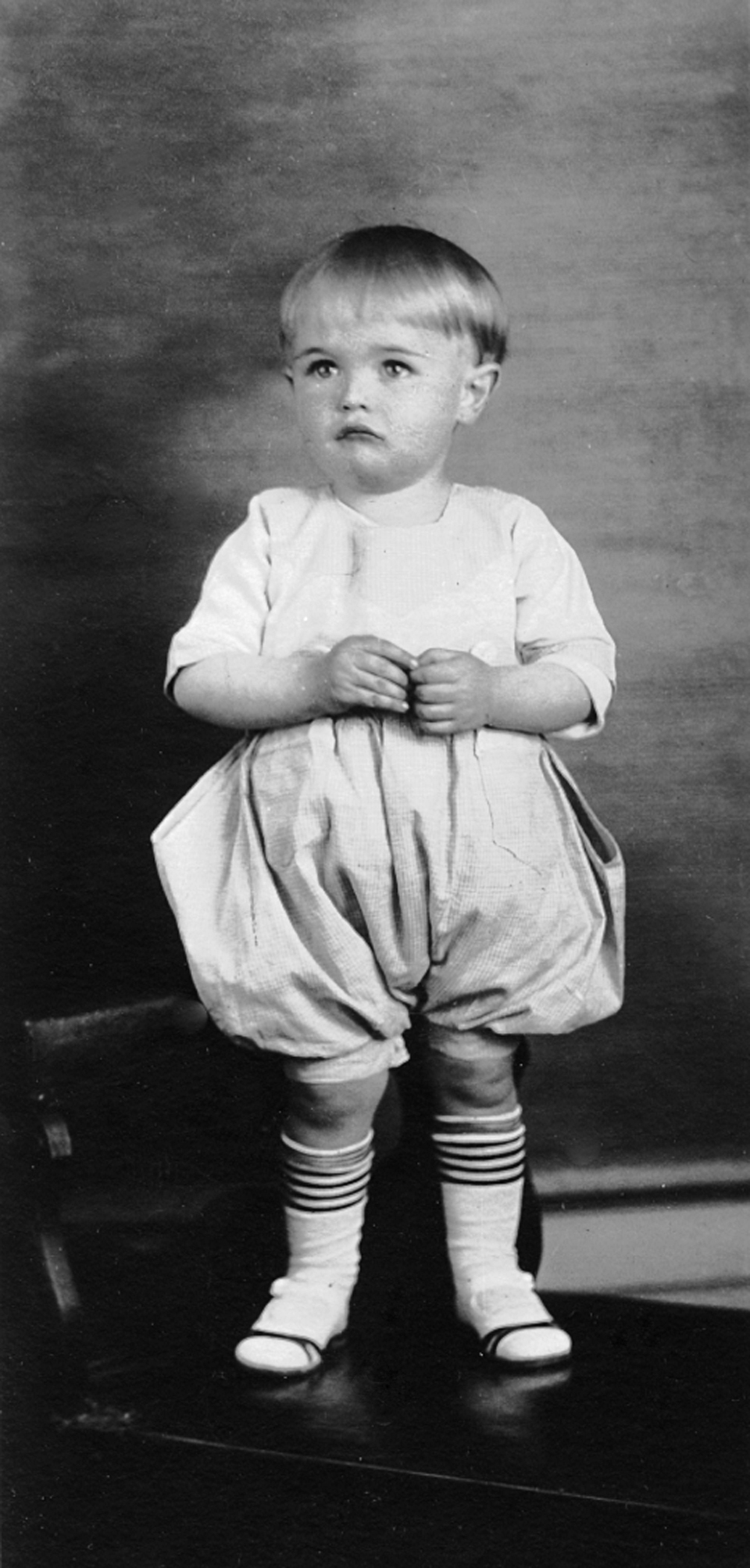 28) This boy, pictured in about 1923 in Kansas City, Missouri, was the youngest of my paternal grandparents Anne Long and Thomas McNerney, my father's brother, my Uncle Richard. He served in the US Navy in World War II. He never married.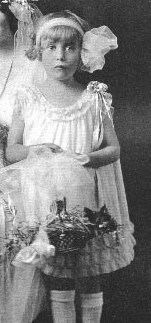 29) In 1925, my Aunt Anne McNerney, my dad's sister, was the flower girl at the wedding of her first cousin Marie Sheahan to Francis Collins in Kansas City. She is all dolled up in the exquisite outfit custom made for her by her professional seamstress maternal aunts, Agnes and Hanora Long.Marie is my first cousin, once removed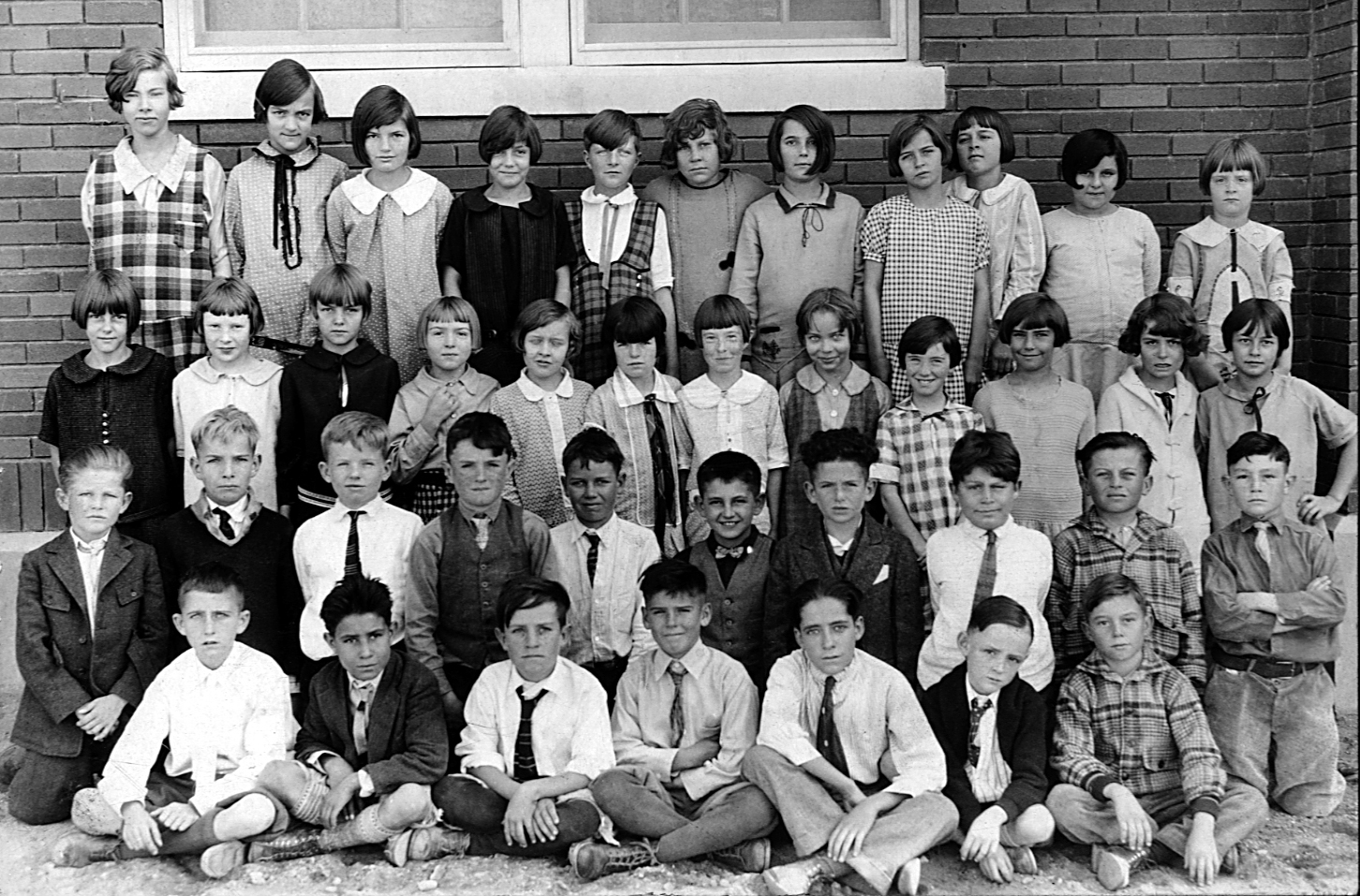 30) A photograph from 1925 of the entire enrollment of St. Mary's elementary in Albuquerque. My mother, Rosemary Tischhauser at about eight years old, is in the third row at the left end in the dark dress. Her sister, Anabel, two years older, is in the back row fourth from left, wearing a similar dark dress. They continued on to St. Mary's High School, and Rosemary became editor of the St. Mary's Monitor newspaper. She earned a scholarship to the University of New Mexico, but her mother refused to let her accept it because the university was a "den in iniquity" full of evil influences. Rosemary attended secretarial school and secured a job in Farmington with one of the big gas companies located there. Anabel married Jake Umbrage and remained in Albuquerque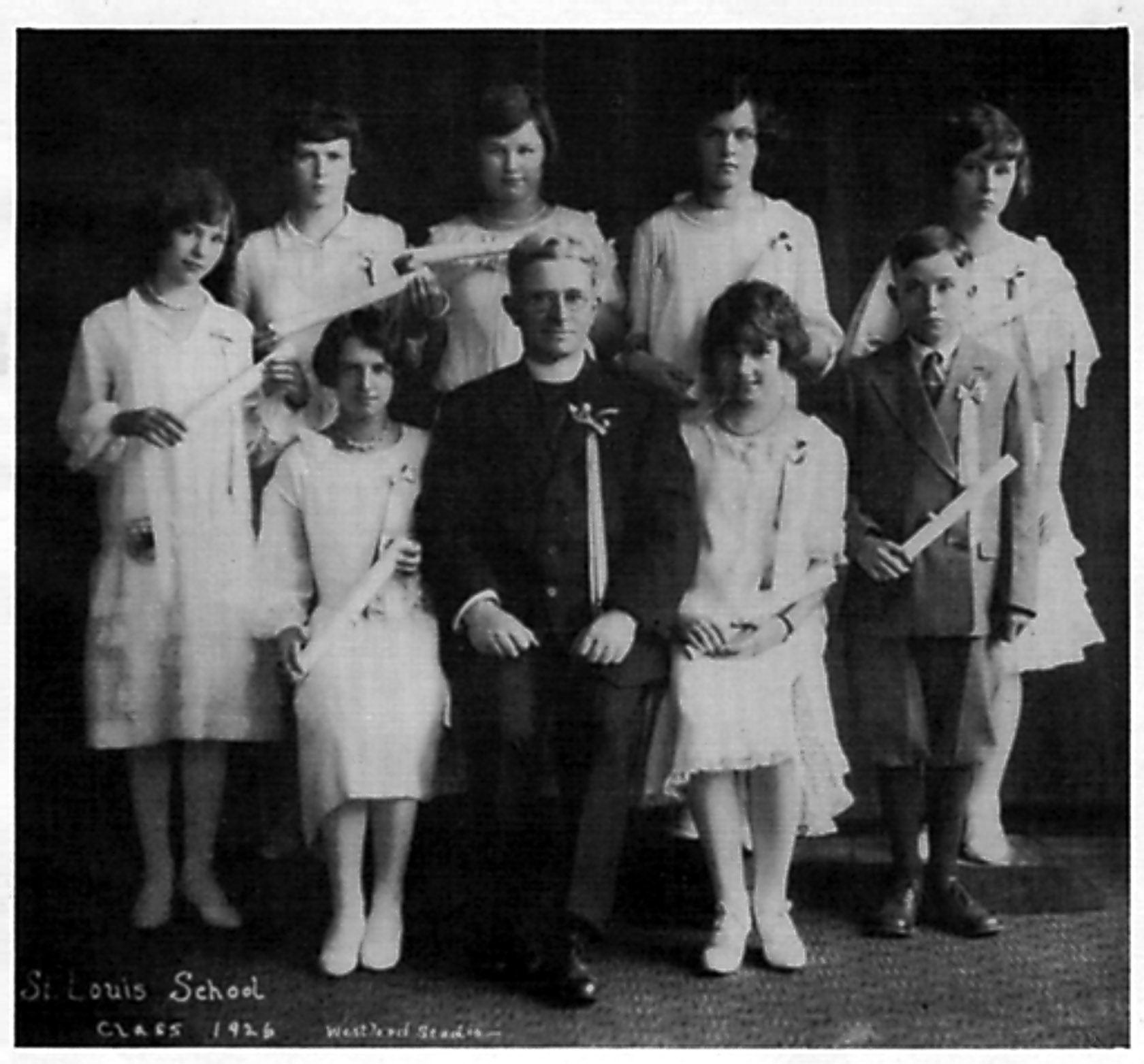 31) The photograph above is of the first eighth-grade graduating class of St. Louis elementary school in 1926 in Kansas City, Missouri. John McNerney, my father, is the only boy in the class. He went on to the newly opened Paseo High School in Kansas City and graduated from there in 1930. Then he attended Kansas City Junior College, and earned an associate degree in civil engineering in 1933. He could not get a job and went to San Francisco and finally secured work with the Soil Conservation Service in Farmington, New Mexico. The job was to survey nearby Chaco Canyon. That is where my parents met in 1939. They were married in Albuquerque in 1940.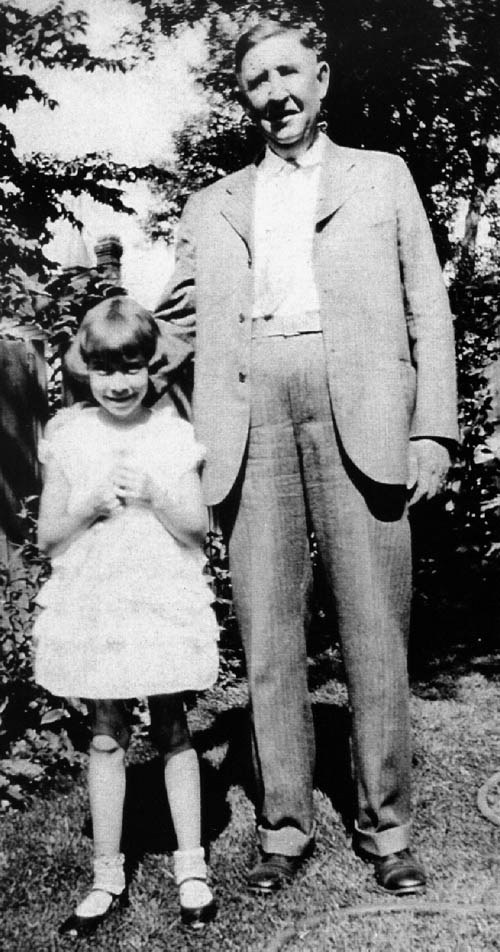 32) Virginia Osredker grew up in Pittsburg, Kansas, niece by marriage of Patrick John Murphy, my first cousin, twice removed. The photo of them is from 1930. He was the only survivor of his family of origin, son of Margaret McNerney and Thomas Murphy. Patrick's sister-in-law was the single mother of Virginia. Patrick and his wife Matilda Helen Fisher were childless and wanted to adopt Virginia. Her mother never allowed it. But just the same, Patrick was like a father to her. I knew that my great grandfather's sister Margaret had lived in Pittsburg, but was unable to find a trace of any family member. In 1999, I wrote a letter to the Pittsburg newspaper inquiring about the family. Virginia wrote to me from her home in Alaska! She always stayed in touch with her school friends in Pittsburg. One saw my letter and sent it to her because she knew it was Patrick Murphy's family. Virginia told me that the entire family except Patrick died by 1913 from tuberculosis. See No. 2.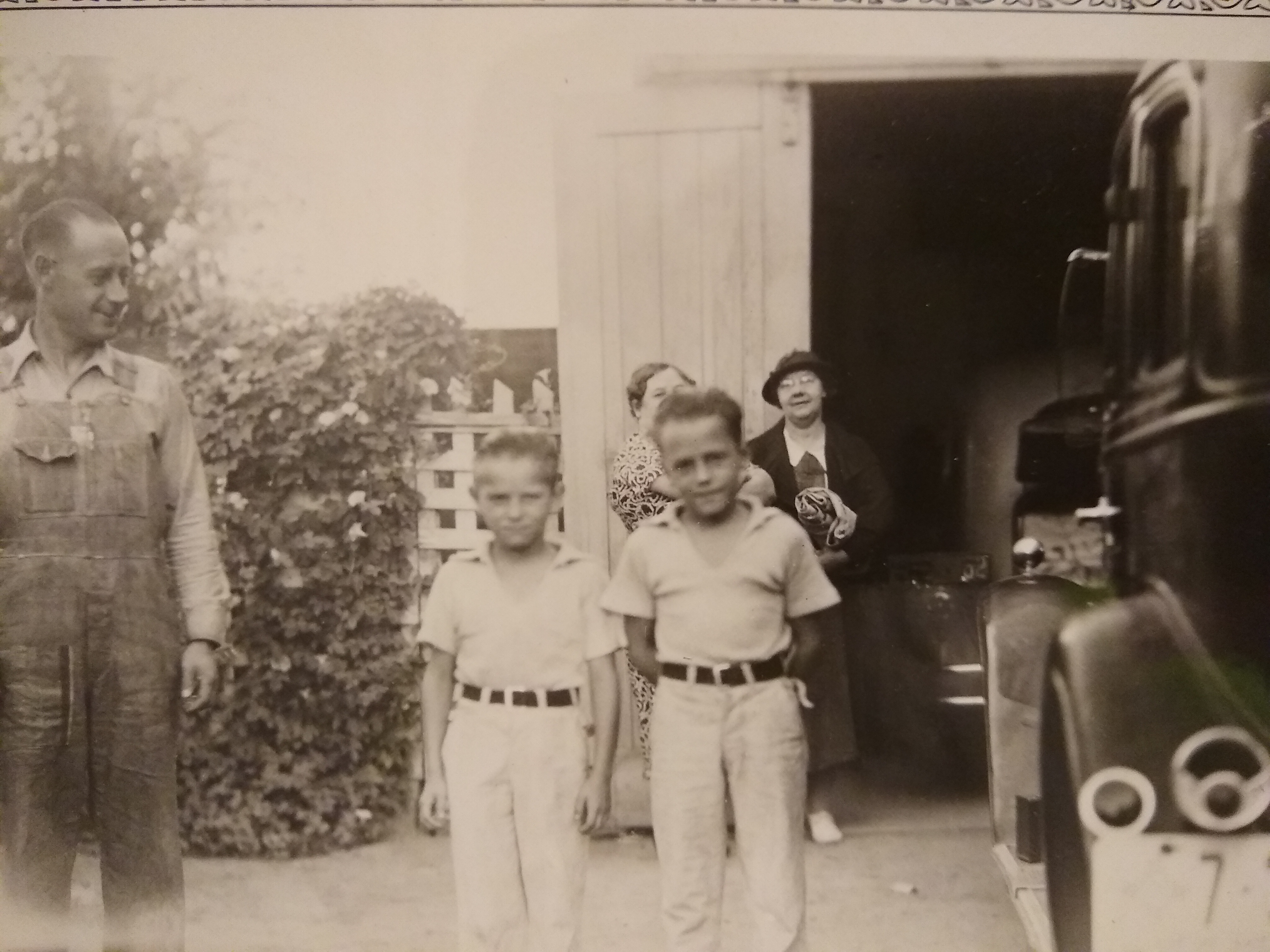 33) This photo from 1935 depicts my twin uncles at eight years old. They are Richard and John Tischhauser, my mother's brothers. Their father, my grandfather, John L. Tischhauser is on the left. He is about 40 years old in this photo taken in Albuquerque.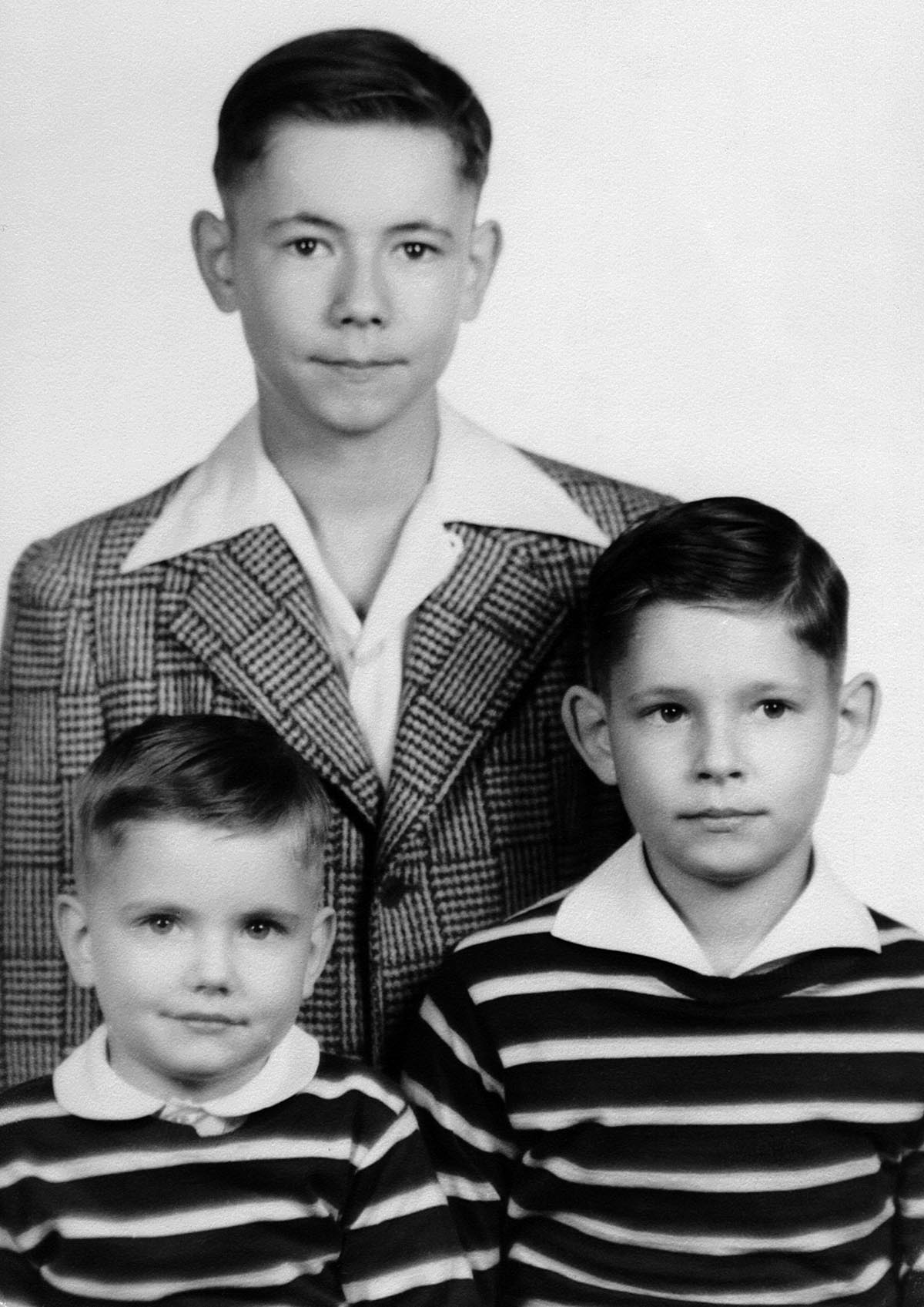 34) Here we have the Winkler boys in 1947 in Waukesha, Wisconsin, where they grew up. They are the children of Chet Winkler and Dorothy Feeney. Oldest to youngest, James, George and William--my future husband.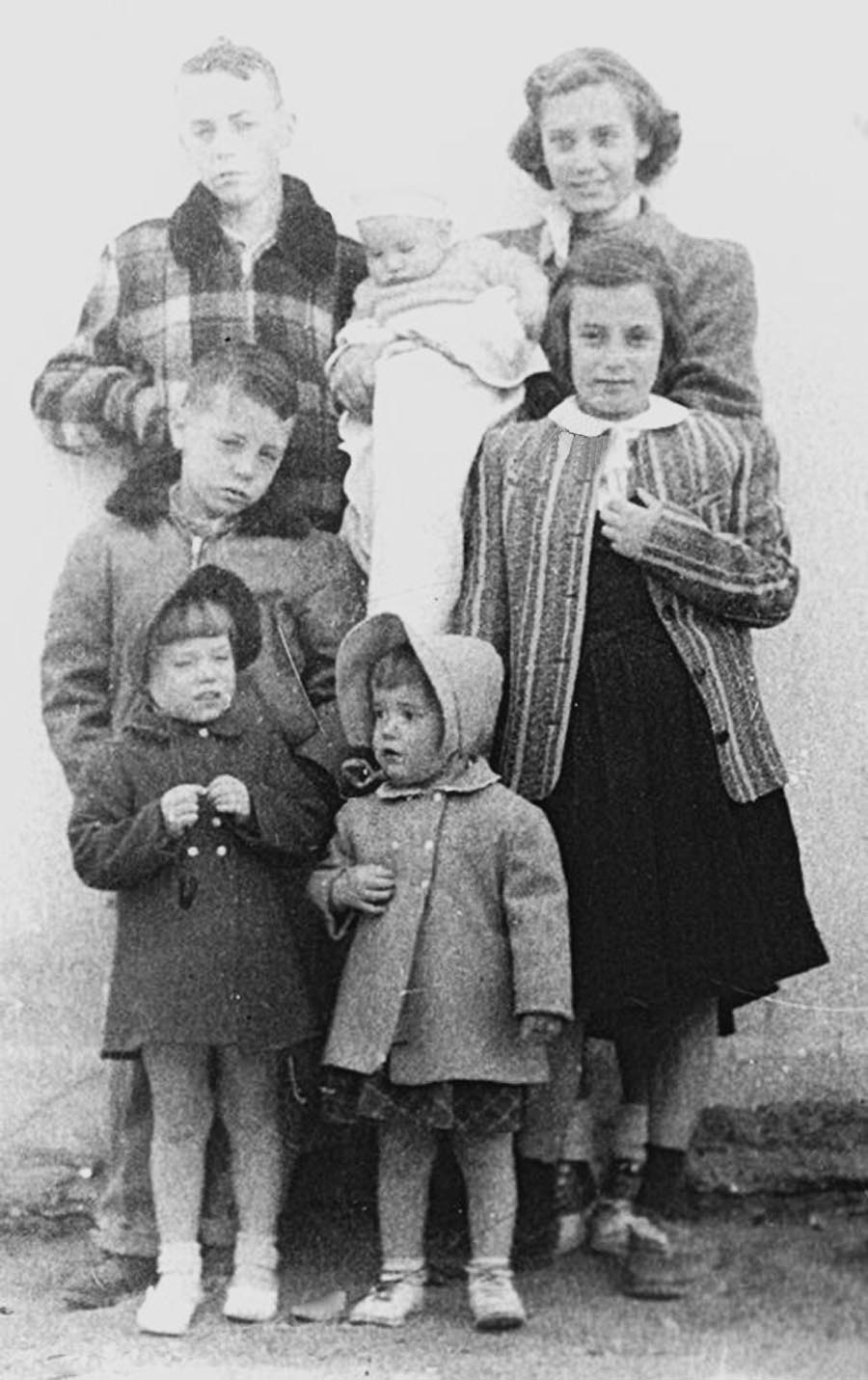 35) These are the Umbrage kids, children of Anabel Tischhauser, my mother's sister, and Jake Umbrage, in 1950 in Albuquerque, New Mexico, where they grew up. In the back row are Donald and Constance, twins. Constance is holding her baby brother Richard. In the middle row are John and Carol Ann. Ellen and Cecelia are in the front row. They are my maternal first cousins.
36) The McNerney kids, me and my siblings. We are the children of Rosemary Tischhauser and John McNerney. Above are Kathleen, Patricia and me, Rosemary, in 1949. The boys, twins, are Gerald aka Jerry and John in 1952. The photographs were taken in Albuquerque, New Mexico, where we grew up.
Contact webmaster: Rosemary at mcnerneywinkler dot com