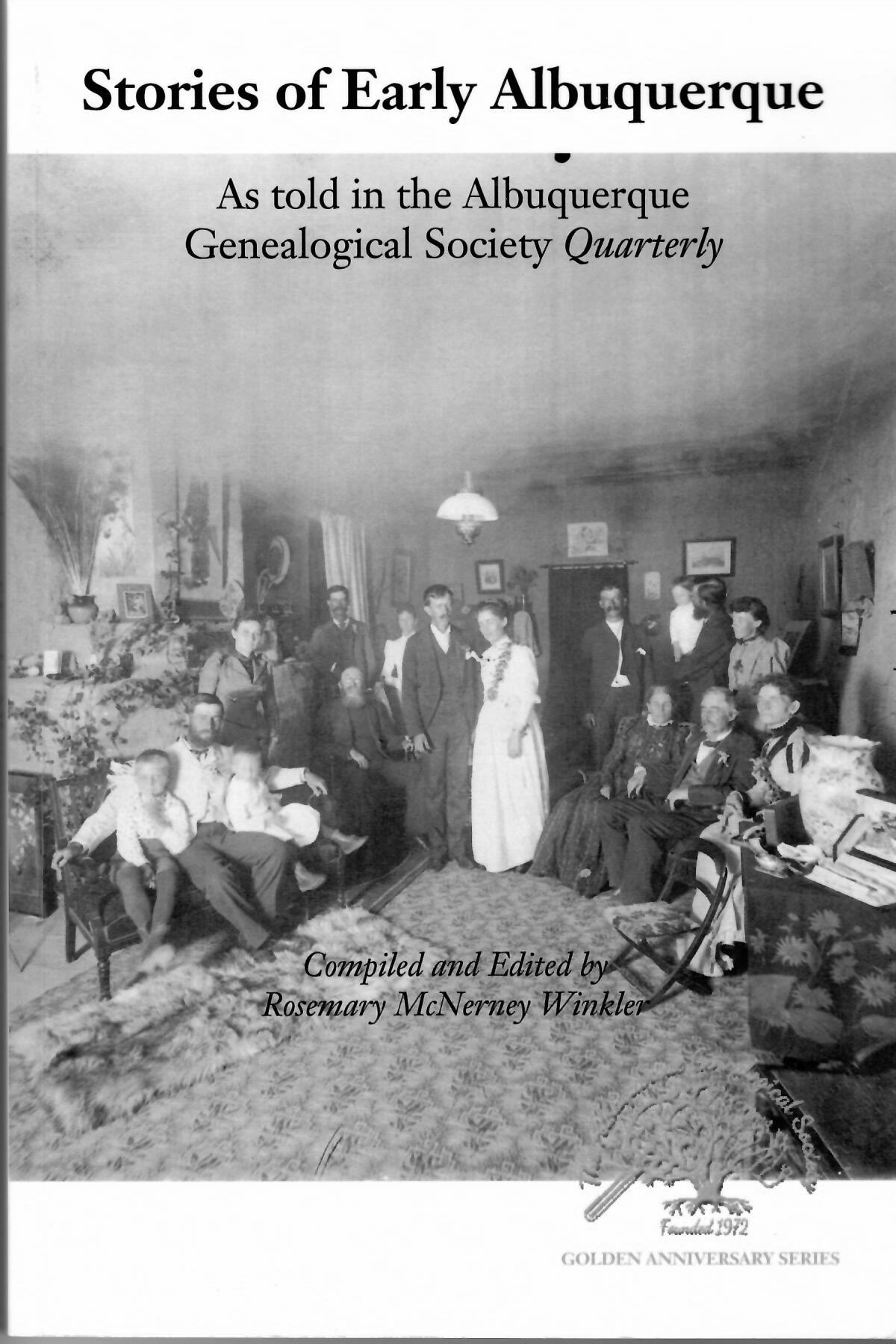 osemary's book is out! It is available from Albuquerque independent bookstores: Treasure House Books in Old Town, treasurehousebooks.net; Page 1 Books on Eubank, orders@page1book.com; Organic Books, 505-553-3823; Albuquerque Museum Giftshop on Mountain Road; Palms Trading Company on Lomas, palmstrading.com.

arl Winkler is a photographer in Albuquerque with a variety of galleries and camera information.
See the website for this unique debut album at The Trouble With Rose.
Book the amazing Giovanni String Quartet of Albuquerque for your special event.
Follow the Petroglyph String Quartet to learn about their performances in the Albuquerque area.
Keep up to date on Jerry McNerney's work in the US Congress representing California's District 9.
Visit the exceptional Albuquerque/Bernalillo County Library System Genealogy Center, the best in the Southwest.
The Albuquerque Genealogical Society has great programs every second Wednesday, sponsors Research Day every last Tuesday at the Genealogical Center, has many active special interest groups, and mails an interesting and informative professional newsletter, the Quarterly, to members.