Home • Woodward DNA • Winkler DNA • Family Tree Poem • McNerney McInerney DNA • Long DNA • Pedigrees • Poem • Kids 1906-1920 • Kids 1921-1952 • Extras
---
Rosemary's Kids Page 1: 1890-1905
Updated August 18, 2020
Contact webmaster: Rosemary at mcnerneywinkler dot com
Many relatives sent photos to me over the years as I worked on genealogy and became known as the family historian. One day while I was looking through files I discovered I had numerous photos of children. I decided to do a story about them. For clarification, first cousins have the same grandparents, second cousins the same great grandparents and so on. Once removed refers to a person in another generation, say your father's first cousin. Twice removed indicates a grandparent's first cousin. This is the first page.
Rosemary McNerney Winkler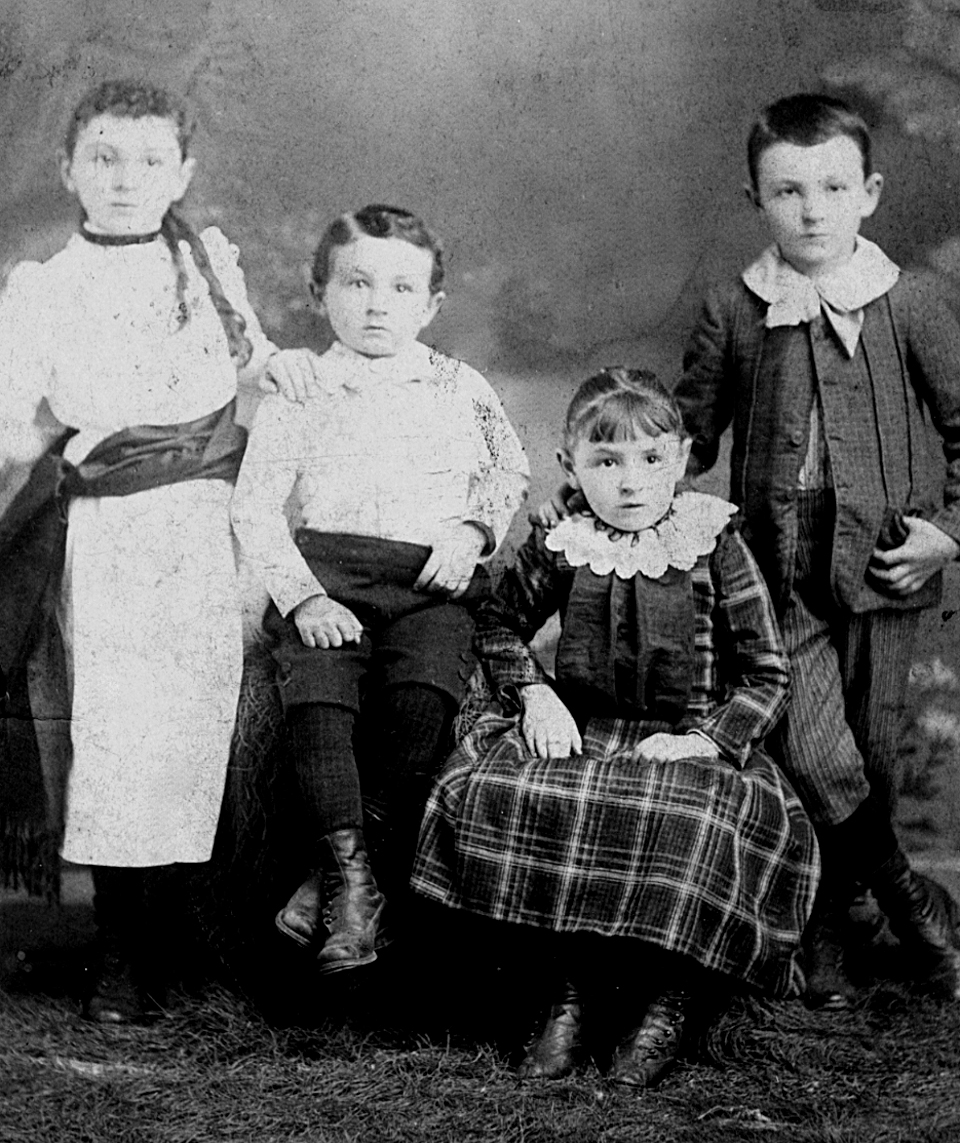 1) The oldest photo I have is of my paternal great great uncle's children taken in about 1890 in Seattle where the family lived since about 1880. They are my first cousins, twice removed, children of John McNerney, my great grandfather's brother, and Elizabeth Heffernon: Mary Agnes, Walter, Margaret and Thomas. Mary Agnes walked with a limp and never married. She lived in the family home all her life and took care of her elderly parents. It was an Irish tradition. A younger brother Michael was a Seattle fireman.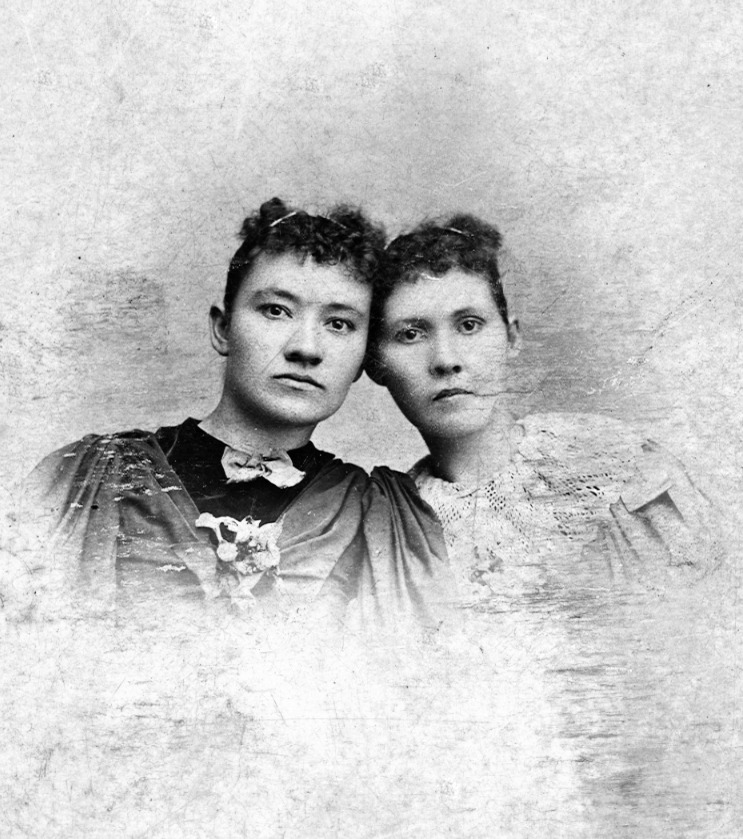 2) Next I have a photo of two girls taken in about 1895, my paternal first cousins, twice removed They are daughters of Margaret McNerney, my great grandfather's sister, and Thomas Murphy, Mary born in 1877, and Bridget born in 1879. The family lived in Pittsburg, Kansas, a small town. Thomas was a teamster. I drove to Pittsburg with two cousins and learned that Bridget died at 16 years old in 1896. For the complete story on this family, see No. 32.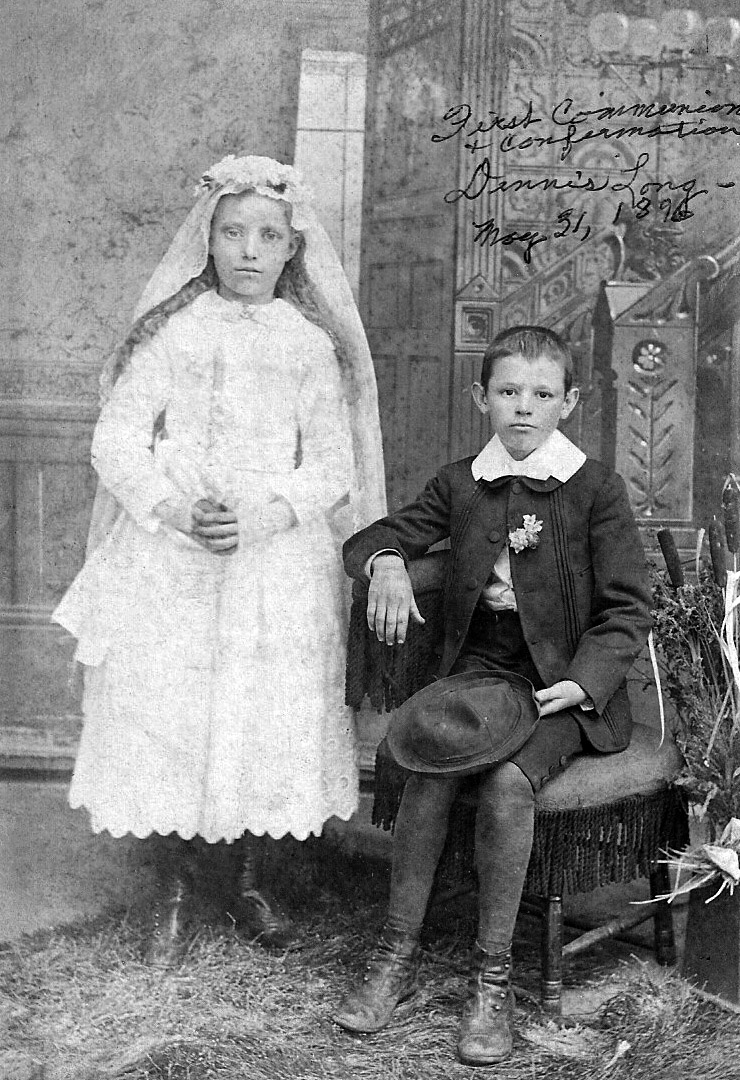 3) This one is of Anne and Dennis Long on the occasion of their First Communion in 1896. They were born in Alton, Illinois, where the family lived at the time, children of Dennis Long and Ellen Patricia Keys. They are my paternal grandmother and granduncle. The family moved to Kansas City, Kansas, in about 1888 and Dennis worked as a cooper making barrels along with his father and brother. He and his wife Gertrude Weibel bought ten acres of land in Edwardsville, Kansas, and became farmers for a time. He made wine during prohibition to share with friends and relatives. They moved back to Kansas City in 1935. Anne, my grandmother, married Thomas McNerney, and they lived in Kansas City, Missouri. Thomas owned a saloon called a "Workingman's Club" around the corner from their home. Anne never entered, relating to grandchildren that it was "no place for a woman." But women knocked on the back door where a porter answered and filled their buckets with beer or wine for a fee.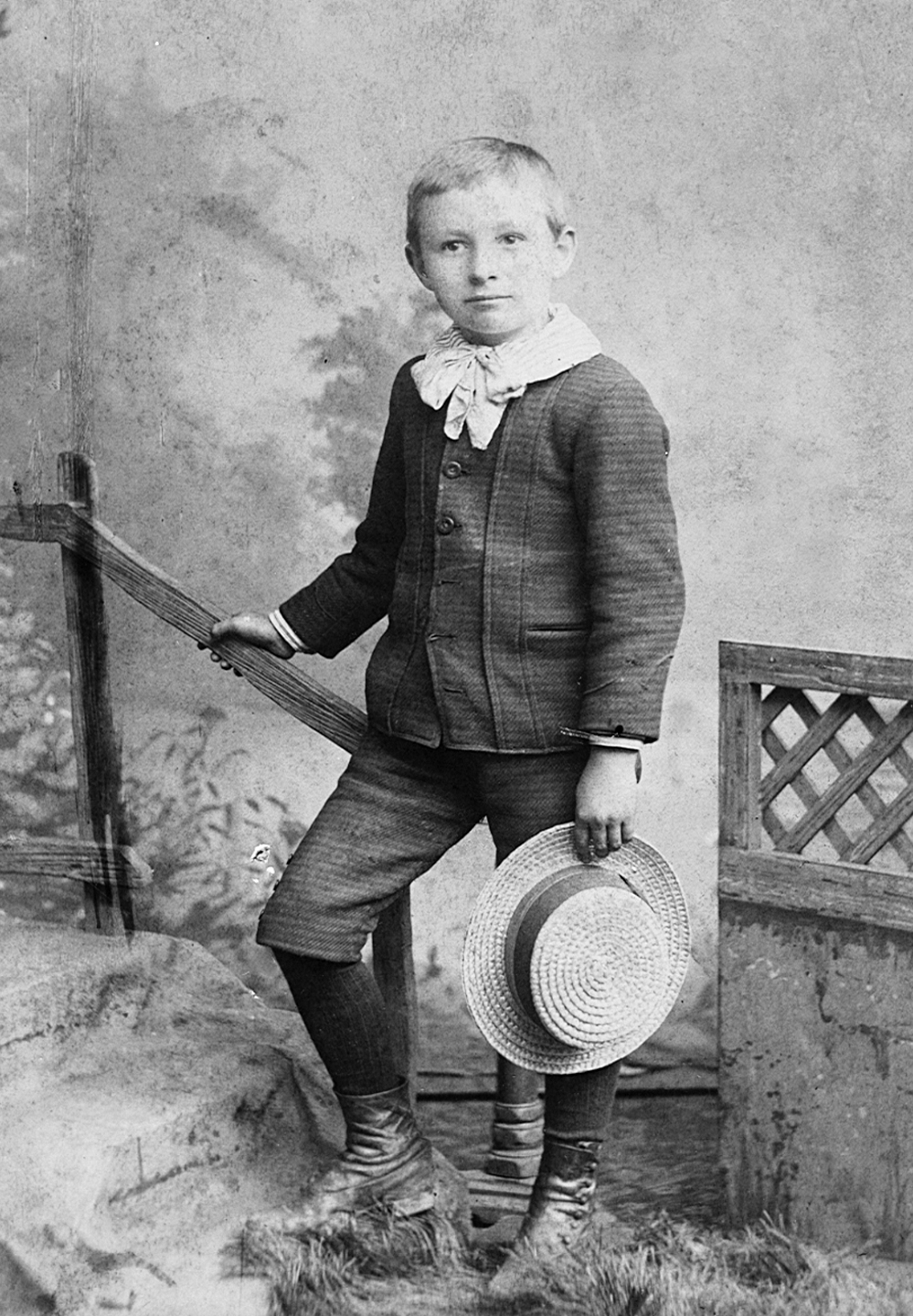 4) Next is a photo, from about 1896, of my first cousin, twice removed. He is Patrick Aloysius McNerney, youngest of seven children of Patrick McNerney, my great grandfather's brother, and Ellen Courtney. The family lived in Zanesville, Ohio. He married Louise Jackle in about 1906 and they had two sons. The story of their tragic lives is with the 1915 photograph of their sons, see No. 22.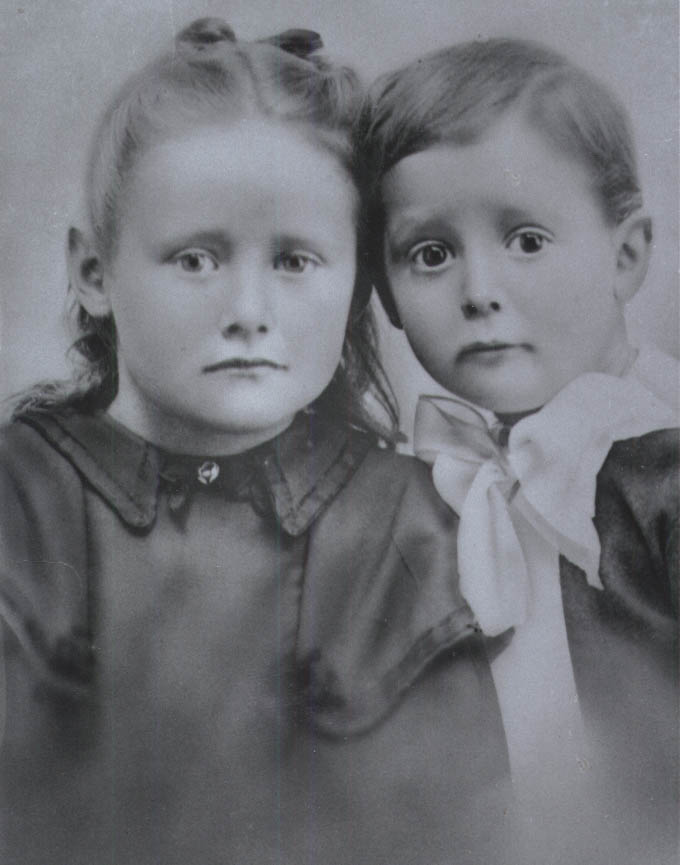 5) This photo, taken in Hope, Kansas in 1897, is of my maternal grandfather and grandaunt, John and Pauline, children of Paul J. Tischhauser and Lena Daetweiler. They lived in a Swiss farming settlement in Kansas. In 1897, Paul and Lena decided to seek promising jobs in Marble, Colorado, a marble mining town in the mountains not far from Aspen. They left the children with relatives and took the train as far possible, traveling the rest of the way by stagecoach. After securing work and settling in, they sent for the children ages nine and four who arrived in Marble by the same route as their parents having traveled alone. Paul was a musician and led the Marble Band.See No. 16.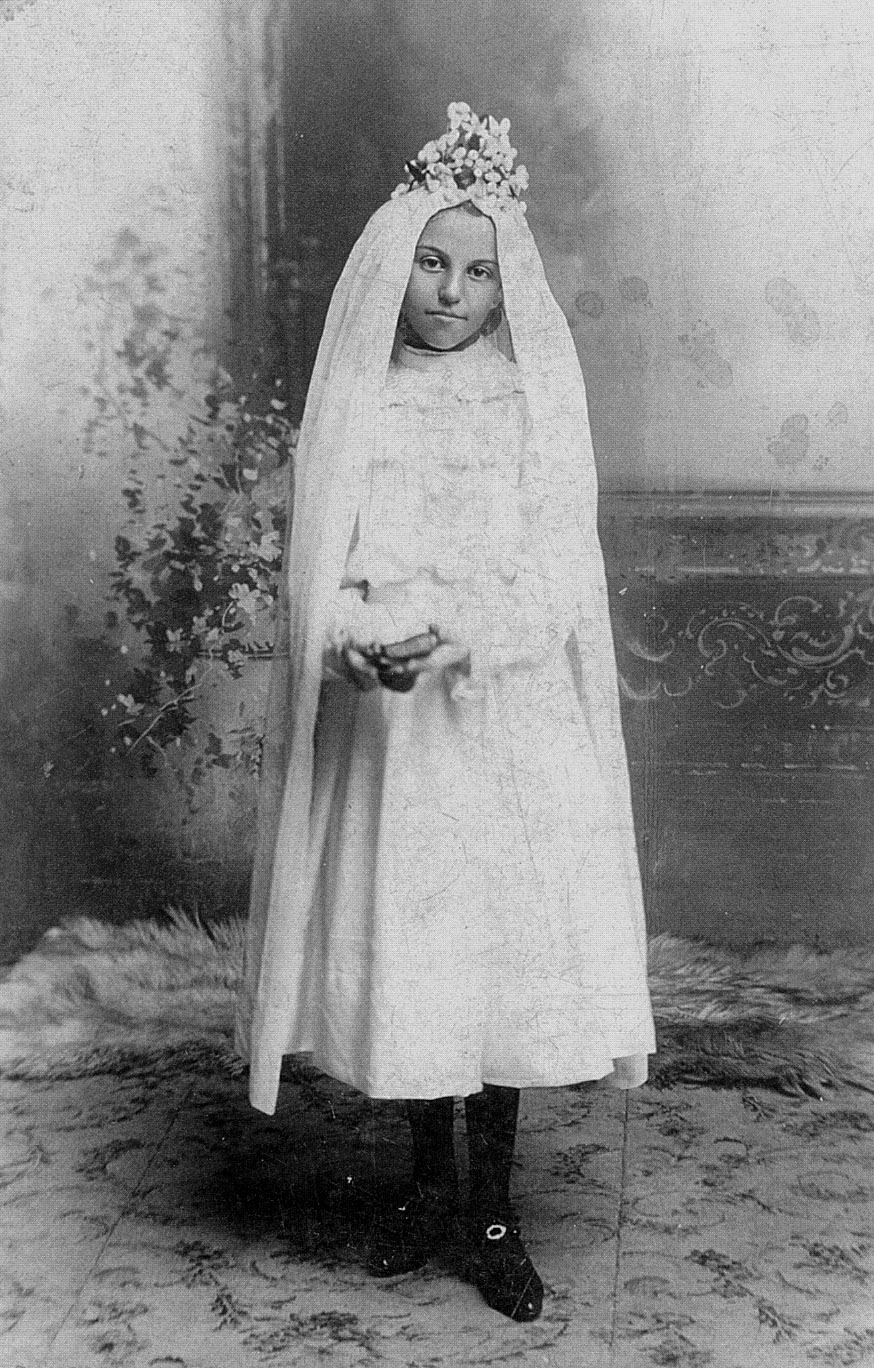 6) In about 1898, Agnes Long made her First Communion in Kansas City at the age of 10. Born in Alton, Illinois, daughter of Dennis Long and Patricia Ellen Keys, and younger sister of Anne and Dennis pictured in No. 3. Agnes became a bank teller, and took a job in Denver with her sister Hanora who was a seamstress, tailor and milliner. In 1920, Agnes married Arthur Harry Smith, and the three moved to San Francisco where he had a job as a projectionist in a movie theater, and later was a truck driver. Hanora started her own business as seamstress and tailor. They moved to various places in California, finally settling in Barstow. Agnes' grandson, author Paul Fahey, listened to his grandmother and grandaunt's stories and related them to me for the Long family history.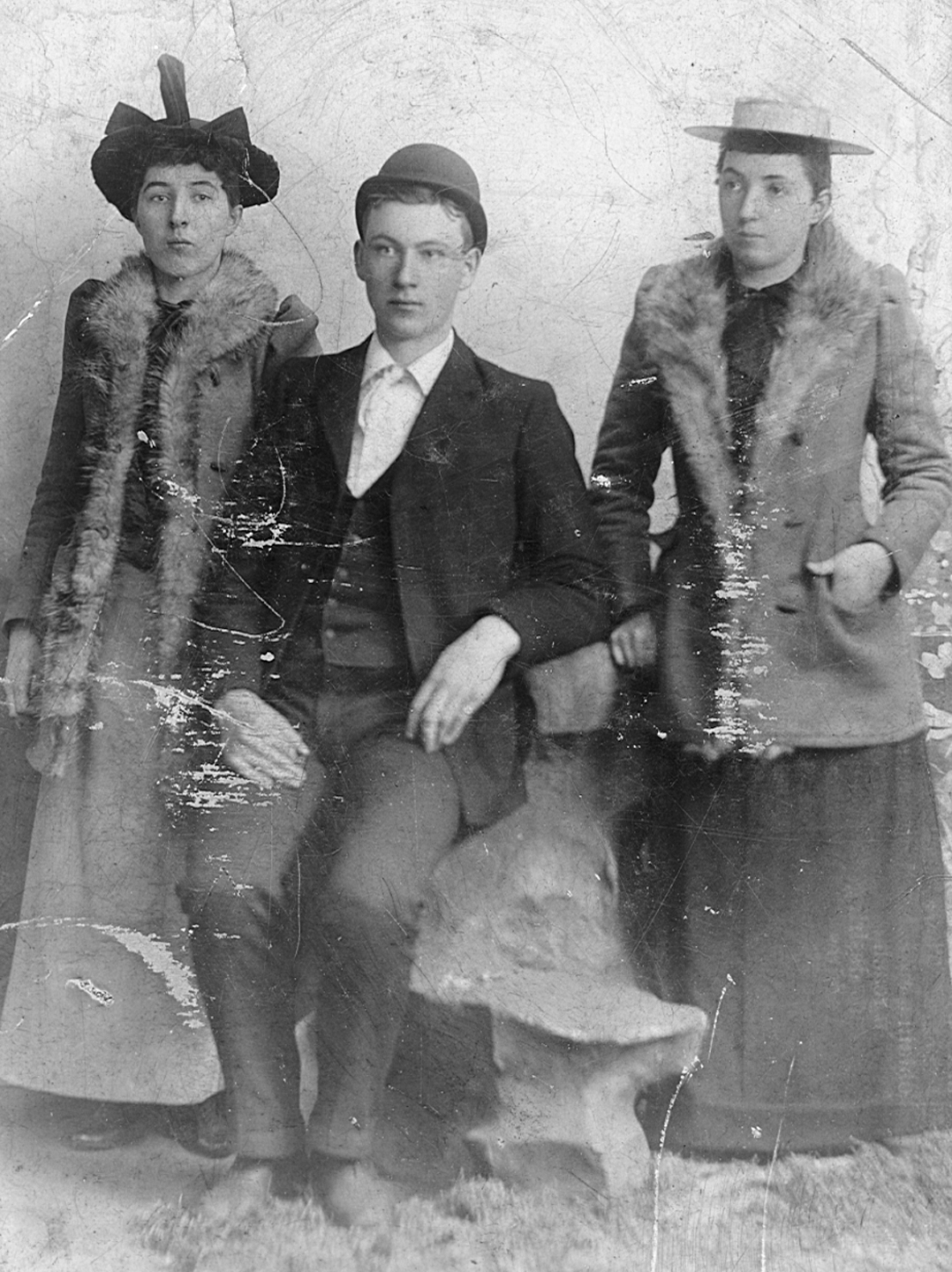 7) Margaret, Patrick and Bridget McNerney in about 1898 in Zanesville, Ohio. They are the children of Ellen Courtney and Patrick McNerney, my great great uncle, and are my first cousins, twice removed. Margaret and Bridget died of "consumption" or tuberculosis in 1904 and 1905 respectively. Patrick, the youngest of his family of seven children and the only one to marry, was about 17 in this photo. Two of their older sisters joined the Villa Maria convent in Pennsylvania. The tragic story of Patrick's life is told with the photo of his two surviving sons taken in 1915, see No. 22.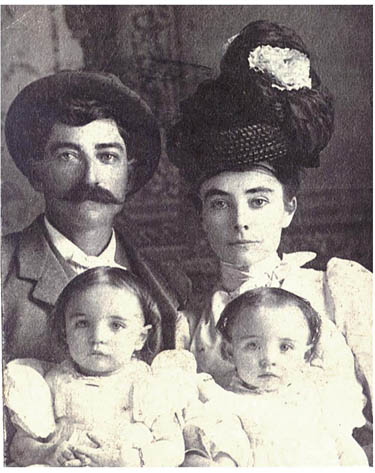 8) This is a 1899 photo of Josephine McNerney, my grandfather's sister and her husband Cornelius Sheahan, with their twin girls, Marie Marguerite and Marguerite Marie. The twins are my first cousins, once removed. Marie Marguerite married Francis Collins and raised a family. Marguerite Marie never married. She wrote down the McNerney family information beginning with her great grandparents, naming their eight children and their spouses and where they lived. I have her handwritten notes which made it possible for me to research and document the family history. I met her when she was very elderly and did not have the energy to look for photos she had for me. Her nephew, Kevin Collins, as a child, listened to his grandmother Mary McNerney Sheahan's stories. He wrote them down and sent them to me for the McNerney family history.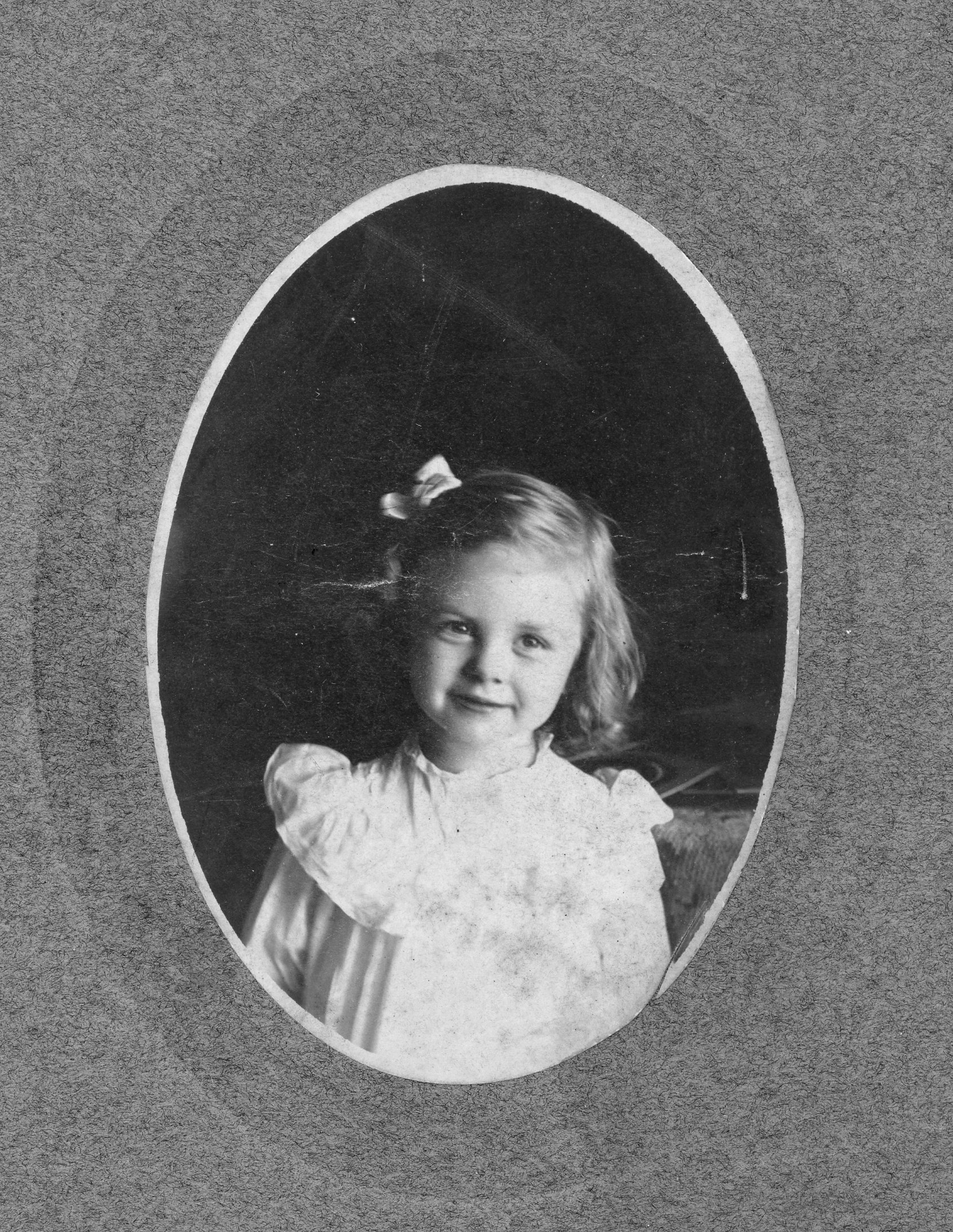 9) This charming girl is another first cousin, once removed, Agatha, daughter of my grandfather's sister Bridget McNerney and her husband Charles Seested. Agatha was born in 1897 and the photo was taken in about 1900. Her father worked for the Kansas City Star newspaper, and was offered a job at a New York newspaper. The family moved to Brooklyn and remained there. Agatha married Francis Keliher. I have never been able to locate Agatha's descendants to give them the original photos I have of her.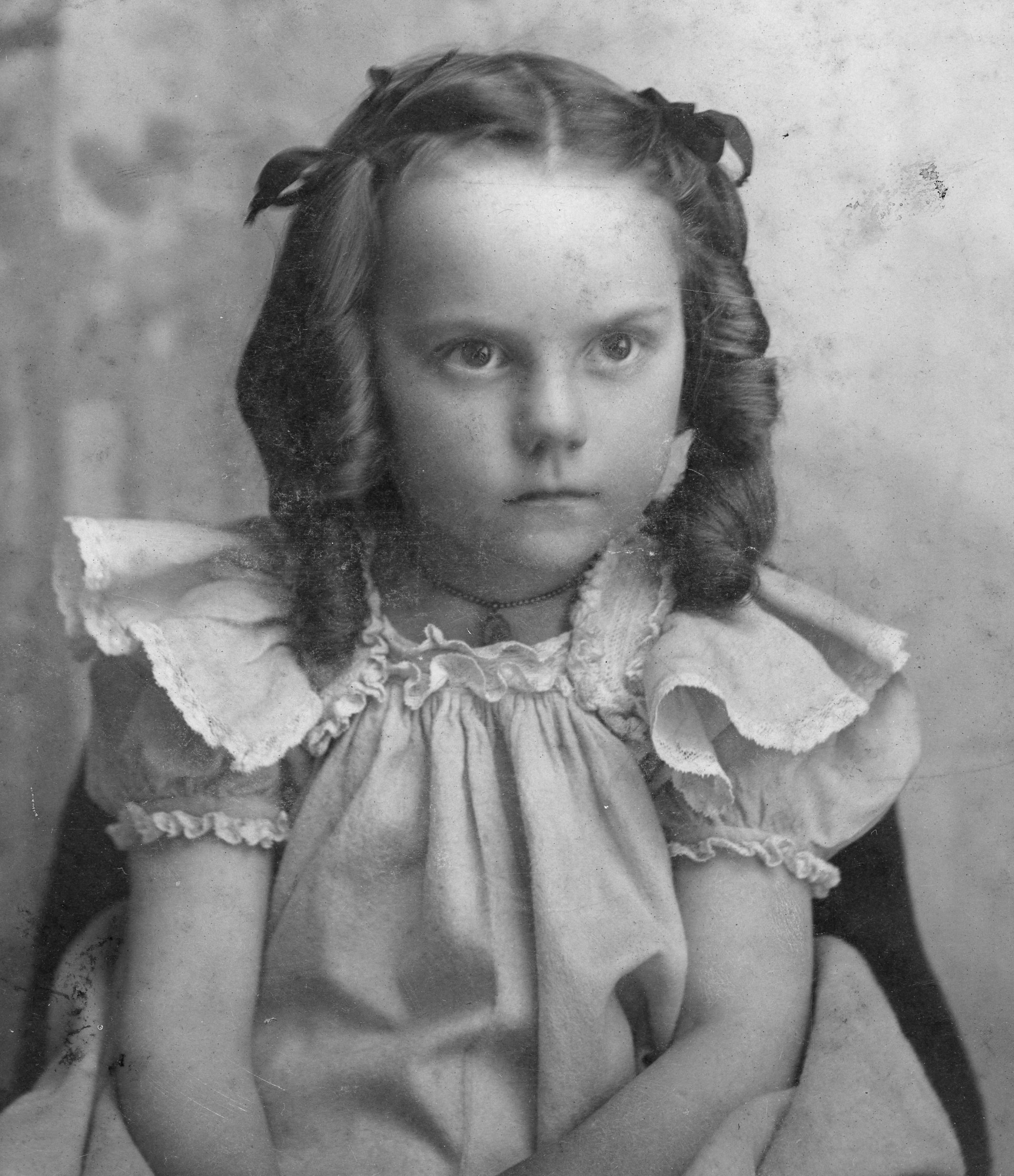 10) This photo from 1900 is of my maternal grandmother, Pansy Isabell, born in 1894 in Medill, Missouri, daughter of Anne Early and Richard Woodward aka Samuel Woodward. The family moved to the southwest for the "cure" after Anne was diagnosed with tuberculosis. Richard worked for the Atchison Topeka & Santa Fe Railroad. They lived in Magdalena, and San Marcial, New Mexico, and then settled in Pueblo, Colorado to run the spur railroad between Marble and Pueblo. Pansy met the love of her life, John Tischhauser, in Marble where she was a teacher and he was school custodian. They were married in 1914, and as soon as John landed a railroad job with the help of his father-in-law, Pansy and John moved to Deming, New Mexico, then El Paso, and finally settled in Albuquerque where they raised their children. John played with the Albuquerque Civic Symphony and Pansy was active in the Symphony Guild and taught Contract Bridge when the children were grown.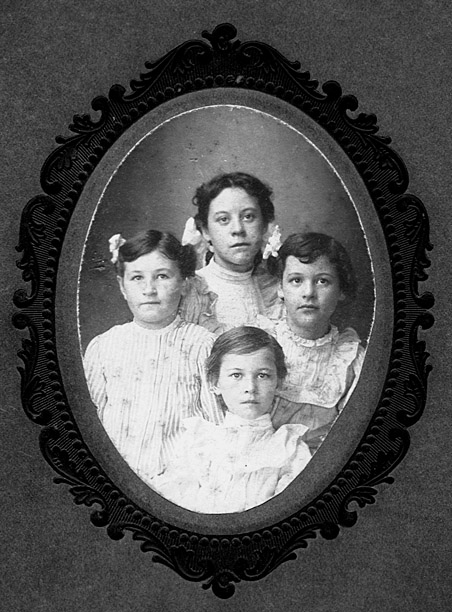 11) These girls are my first cousins, twice removed, daughters of my great grandfather Timothy McNerney's brother Michael. Clockwise starting from the top, they are Mary, Bridget, Hanora, and Elizabeth McNerney. The photo was taken in about 1902. I met Hanora, called Nora, when she was 97 years old, and she told stories about the family. Bridget never married, and I have her hand-written notes on all the family from when Thomas McNerney and his wife Mary Enright arrived in the States in 1869 with their youngest three of eight children. The older ones were already here.
12) These four girls are my maternal grandmother's first cousins and my first cousins, twice removed, daughters of Clara Early and John Cleary, granddaughters of Isabel Abell and Irish Immigrant Bernard Early. They are clockwise starting at the top Maurine, Isabel, Catherine and Marjorie. The photo is from about 1905 taken in Tulsa, Oklahoma, where the family lived.
Contact webmaster: Rosemary at mcnerneywinkler dot com